DISCLAIMER: The Monticello Public is not housing in meetings inside library at this time due to COVID-19 restrictions. We apologize for any inconvenience, though some of these we're are attempting to host through online mediums. Thank you.
Monticello Reads Book Discussion Group -
Sponsored by The Monticello Public Library. This group is open to the public. The group meets 10 times a year, in the library, to discuss the chosen title.
Meets the 3rd Thursday of month.
Teen Book Club
A book club for 5th - 12 graders. Meets once a month on an Wednesday that the Monticello School District has scheduled and early release.
Teens help select the titles the group reads.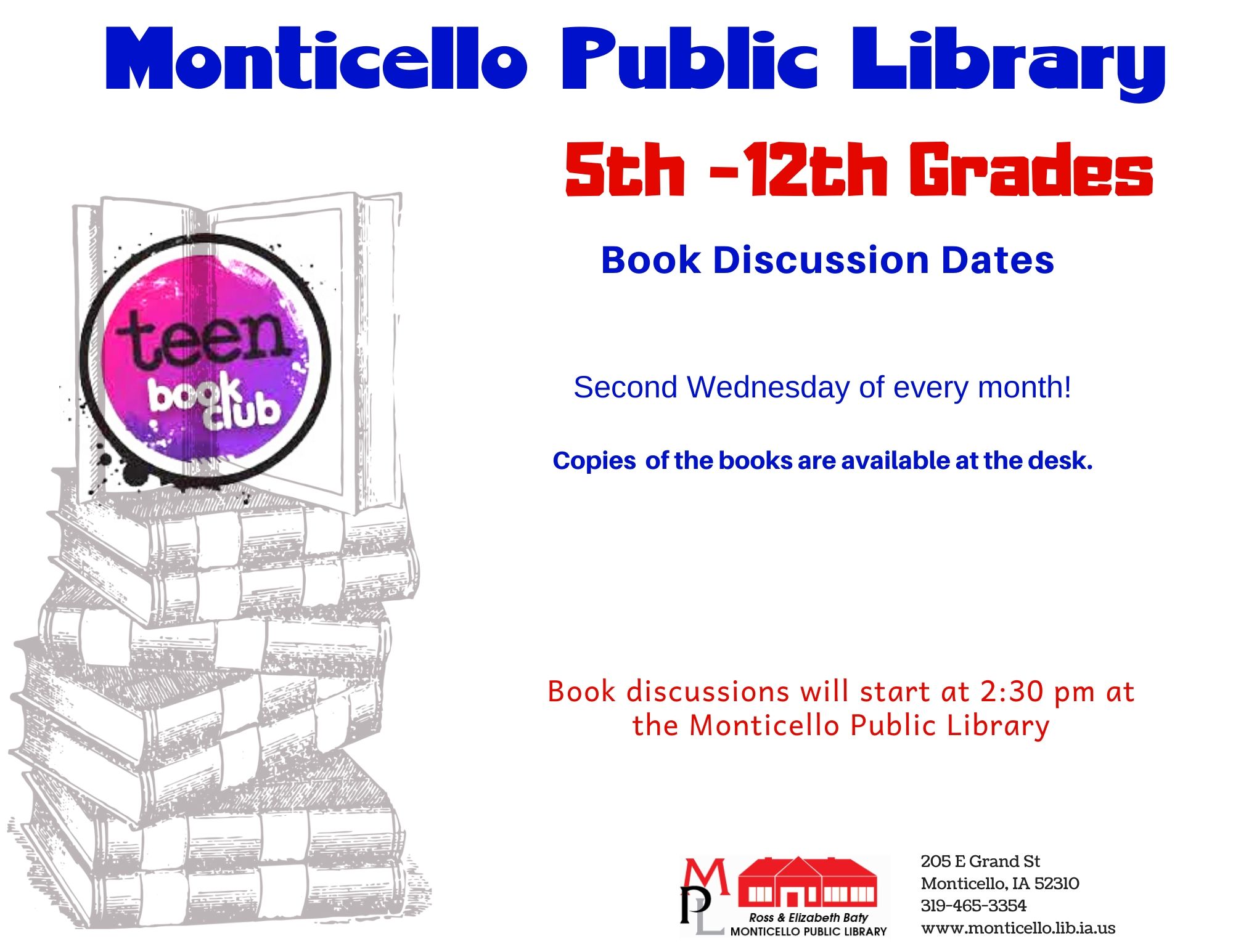 Boast & Toasts Traveling Book Group
Meets in 1st Thursday in January, March, May, July, September, and November at a local restuarant.
The focus of this book group is to share good books with other people. It's an excellent opportunity to find your next read!