DISCLAIMER: The Monticello Public is not housing in meetings in the library at this time due to COVID-19 restrictions. We apologize for any inconvenience, though some of these we're are attempting to host in our City Council Chambers to allow for proper social distancing. Thank you.
Monticello Reads Book Discussion Group -
Sponsored by The Monticello Public Library. This group is open to the public. The group meets 10 times a year, in the library, to discuss a chosen title.
Meets the 3rd Thursday of month.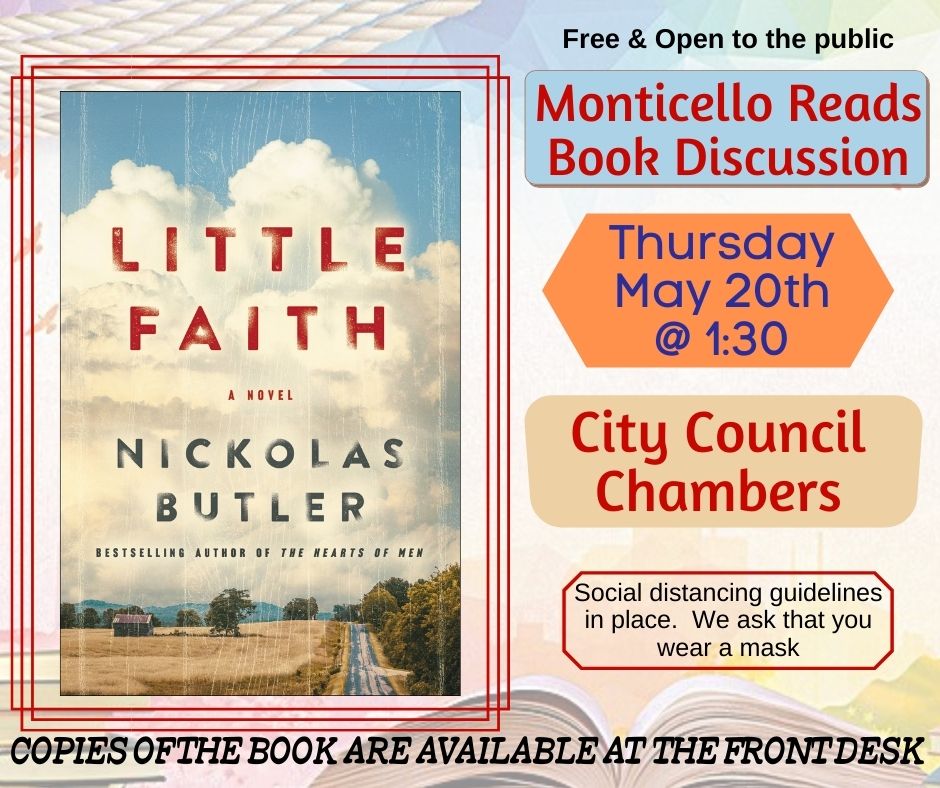 Teen Book Club
A book club for 5th - 12 graders. Meets once a month on an Wednesday that the Monticello School District has scheduled and early release.
Teens help select the titles the group reads.
Boast & Toasts Traveling Book Group
Meets in 1st Tuesday in every month.
The focus of this book group is to share good books with other people. It's an excellent opportunity to find your next read!